Creating a Digital Identity for Startup Companies – Content Marketing
Nifty Genesys
Establishing your own personal brand in the market will ensure that people searching for you will find you easily with Content Marketing. Your small business needs to be associated with the leading search engines (Google & YouTube) in order to grow and spread brand awareness.
For all your content needs, Nifty Genesys is here to help with content writing, copywriting, blog writing, social media graphics, video production, and more. We are dedicated to helping you grow your business with content that sets you apart from other businesses by establishing a brand with the content people can't refuse.
Logo Intro Video starting at $19.99!
Your logo is the first thing your clients see, so you want it to be memorable. We create stunning videos for logos that are unique to your business and what you do; it's a great way to start clients off on the right foot with Content Marketing. Click here for special offers…
We've Got You Covered – Content Marketing
Video Creation for Content
Have a blog or idea about your business? We can turn that into a video! Videos are a big trend in marketing nowadays, and they're a great way to reach potential customers & buyers. YouTube is the 2nd largest search engine around, so it's a great place to start building your presence. Give us a call or check out some of our videos!
Logo Intro Video
A logo introduction video can really make a difference in the way your customers perceive you. It's also a way for you to show off what makes your company stand out from the rest. With Video Marketing being the future, you'll be ahead of the game if you create one.
Website Design & Development
Let our company take care of your website worries! During a consultation, we offer detailed information on hosting and design to create a site that is optimized for both customers and your budget. We have the best deals in town for you to get quality web hosting that will make your business shine. Message us or click the link to learn more.
Recent Work
Nifty Genesys
Nifty Genesys helps small business owners enjoy the benefits of an engaging website that creates trust and authority. They take care of all aspects of Content Marketing with web design, conversion optimization, search engine optimization, social media marketing, content creation, and solutions that give added value to your brand.
Website Design & Development

Logo Intro Video

Video Creation for Content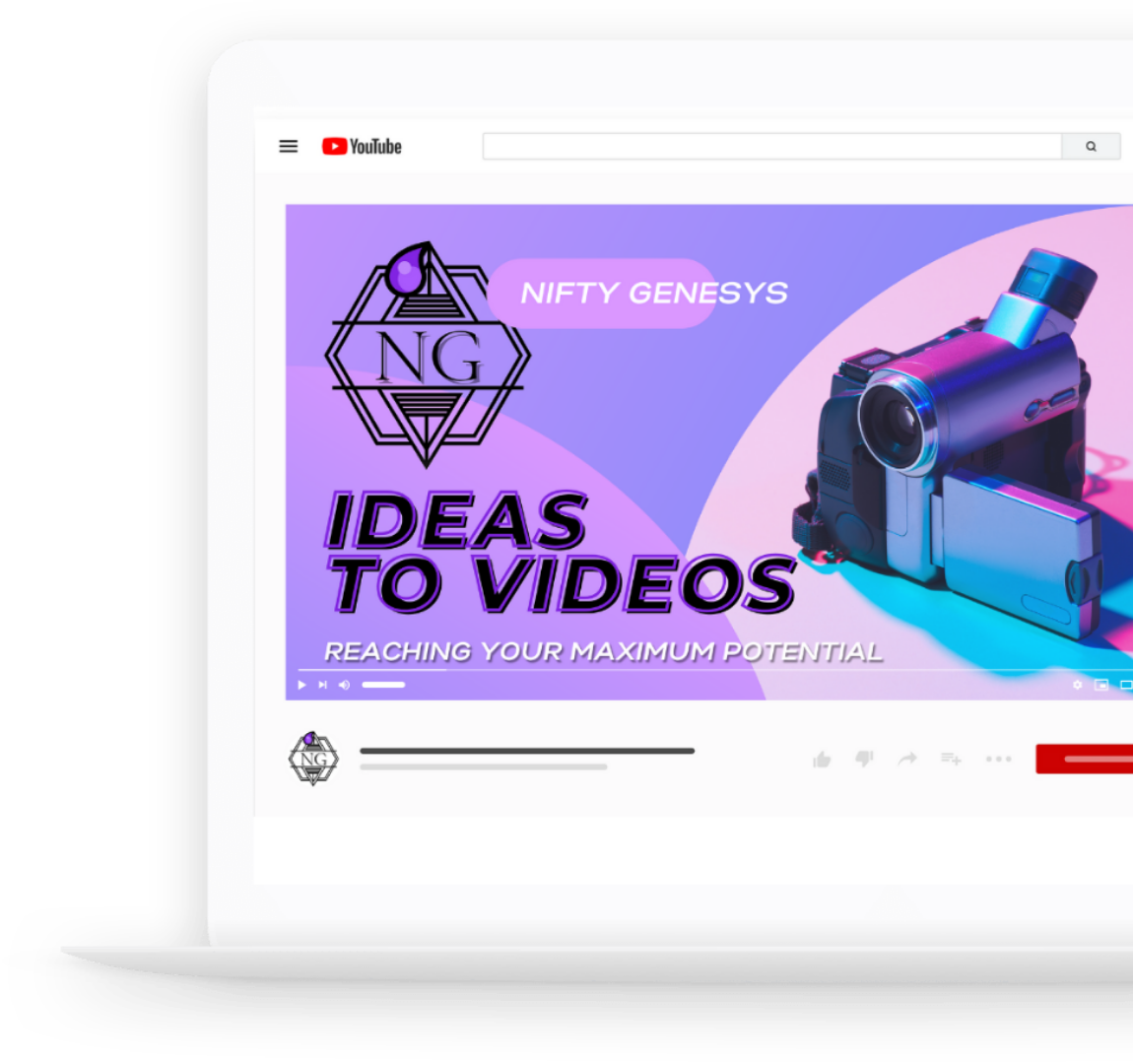 Ready To Make an Impact with
Content Marketing?
We help startup businesses by creating beautiful websites and turn the ideas of entrepreneurs into videos at an affordable price. Save more without hiring a lot people to build your identity with Content Marketing.
Let's talk about your business.
We Make it Easy for You
You don't have to worry about the hassle that you need to get things done yourself because you can't afford to hire a lot of people for this. We get it done for you at a very little expense but faster workarounds because we provide creative but professional websites, videos, all all that is needed for Content Marketing.
Subscribe for More Information